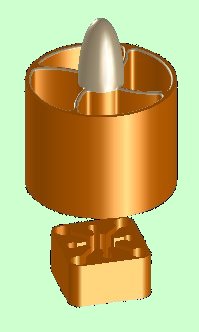 Synergy Solids!
Next Generation drafting and machining techniques all part of Synergy's newest offering!
Manufacturers looking to embrace the very cutting-edge in design and engineering technologies need look no further than Weber Systems' own Synergy CAD CAM. Engineers using Synergy Solids modeling have already seen a dramatic increase in productivity and efficiency.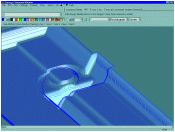 Synergy solids uses the world's leading, production-proven core solid modeler, Parasolid. Synergy Solids enable users to model simple objects like plates and blocks as well as the complicated 3D shapes of hand-held telephones and modern cars and trucks.
Solids modeling saves time and boosts productivity.
Importing and exporting solids is accurate and efficient.
On-screen interactions are easy and convenient.
Solids simplify formerly cumbersome manufacturing verification and simulation.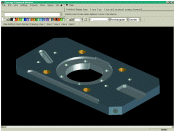 Synergy solids were unveiled at IMTS 2000, and already Synergy Manufacturers are using solids to improve productivity and ease work-flow. Some manufacturing engineers are reporting productivity increases of over 500%, just because they've made the switch to solid-based manufacturing.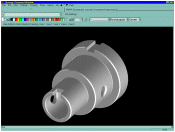 Weber Systems has been bringing software innovations to the world since 1976. Weber created the first desk-top manufacturing software package to feature automated output, knowledge based machining, and complete tool library, and variational design.